Please email

[email protected]

or call (086)269 9111 to book your place on this programme.
This is a follow-on programme from the Core Plato programme.  It is the ideal way to continue the momentum from your previous programme and bring your skills to the next level.
The 6 month Programme run by Damien O'Brien will help you implement an effective working strategy in your business.
It will give you the tools to dramatically improve how you run your business. Each month you learn a new skill enabling you to turn strategy into practical results:
Your company will communicate better, internally and externally
You will be focused on achieving higher turnover
You will have greater staff performance

You will feel good about yourself!
Past participants have grown their business in excess of 50% – It delivers results like no other!
---
6 Steps to SME Success
Focusing on the real requirements of Irish businesses, this programme will help the Owner Manager and their senior staff to think strategically and give the tools to turn strategy into practical results.  It is a task based programme where the learning is put straight into practise in your business. If you commit, you will get the most out of yourself and the talent around you.

Prepare to have a working strategy for your business
Prepare to have a systematic way of maximising the resources around you
Prepare to drive productivity through better work practises and systems
Prepare to set your business on a path for growth
Prepare for business and personal satisfaction
And do all this in an environment of like-minded peers, all working together to drive each other forward.
Don't delay as places are limited.
---
"I feel each programme is worth about 5 years of hard-won experience… except the programmes are fun!" ~ Trevor Jobling, MD Dovetail Ltd.

---
If you want new business development strategies & techniques, increasing your ability to generate and maintain sales, then this programme is for you.
The programme includes:
6 Monthly Interactive meetings focusing on Strategy, leadership, operational excellence and Performance Management
Step by step exercises that will transform how you run your company and generate new business
High profile guest speakers from the business community
Access to support and mentoring
Group dynamics in problem solving for participating businesses
Date: 25th September 2019 (6 month programme – 1 morning per month)
Location: Carlton Hotel, Dublin Airport, Old Airport Road, Cloghran, Co. Dublin.
Cost: €999 (subsidised from €2,499)

Book early as places are limited!
Please email

[email protected]

or call (086)269 9111 to book your place on this programme.
---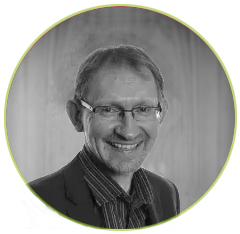 Damien O'Brien
Damien is a recognised business expert who specialises in developing the knowledge and skills of owner managers, giving them the tools to transform their business, in terms of bottom line growth and personal & business satisfaction. Damien has a high energy motivational manner. His experience ranges across all sectors of the economy and he brings that experience to bear in the programmes he teaches.
Damien has advised and mentored high growth companies from initial inception to trade sale and now specialising in scaling businesses locally & internationally. Damien also founded the SMB Academy for Microsoft focusing on developing their High Potentical Cloud Solution Partners.
Prior to setting up SME Matters, Damien spent 10 years in industry, holding Senior Management roles at national and international level. He has managed quadruple growth figures in sales durings his time as sales manager for an irish Telecom Multinational and went on to grow their specialised consulting department thereafter.
Damien has lectured in Smurfit Business Graduate School of Business in Organisational Development in SME's and runs SME company clinics for his clients through their Masters programme. He  also runs high impact Seminars and full day training events nationwide.