Maria Burke of The Smart Formula is running a half-day workshop, on behalf of Plato Dublin, delivering proven methods you can use to improve your productivity and that of your team.
Would you like:
To improve your motivation at work?

A well-defined process & action plan to help you focus and get more done?

To know how using your strengths can improve your effectiveness?

A tool-kit for building resilience, living with purpose and reaching your goals?

A smart formula to help your motivation and boost the productivity of you and your team, to succeed with less stress?
Tools for Success, Confidence & Living with Purpose
From banishing self-doubt & getting rid of bad days, to removing the clutter than can lead to indecisiveness, overwhelm and lack of focus this session will deliver useful, practical tools that you can use every day to enhance your motivation and reach your goals.
Become clearer about your goals, confidently take you and your business to the next level. Whatever you'd like to achieve, whether you have some major decisions to make or are overworked & overwhelmed, these straightforward, practical 'how-to's' will set you on the path to positive self-belief, focus, confidence and purpose. You can then use this new knowledge to help you and your team take action for improved sales, effectiveness, happiness, work-life blend or all of those and more.
Using tried and tested tools from Maria Burke's bestselling book The Formula – How to be your very best self, this interactive forum will impart practical steps that you can implement immediately to:
Improve decision making

Organise yourself and your team to get the results you need

Implement your plans

Reward yourself for reaching your goals
---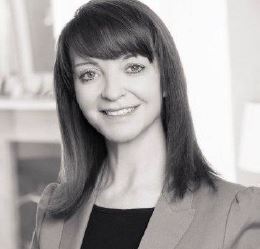 About Maria Burke

Maria is an experienced entrepreneur & managing director with great commercial judgement and a fundamental understanding of the drivers of profit in a business She is a qualified Pharmacist with an Advanced Diploma in Executive Coaching. Founder of The Smart Formula, she is qualified as a Psychometric Test Assessor. She is the author of the Irish Times bestseller, 'The Formula – How to be your very best self'.