Do you want to learn a sales strategy to retain and attract new Customers for 2019?
Jo Collins of Sales Performance, and on behalf of Plato Dublin, is running a half day workshop focussed on sales growth strategies for 2019.
Sales is not about selling anymore, its about the stories we share that help to inform our customers and build trust.
Learn some new skills and tips that will help improve customer retention and improve conversions.
This session will focus on the following:
Developing your authentic sales story
Questioning techniques
Pipeline and forecasting
Closing
Objection Handling
Kick start the new year, by investing in you and your business. This is a highly interactive workshop with practical tips that will deliver a sales strategy that works!
---
About Jo Collins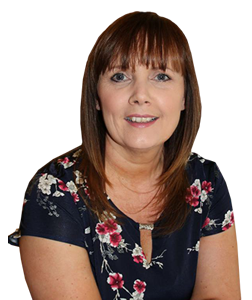 Jo Collins of Sales Performance has over 25 years experience in sales and sales management.
Jo worked for 20 years, in numerous roles with Independent News & Media. For 8 years she enjoyed the position of Group Sales Deputy Director, with responsibility for print and digital sales, while leading a team of Sales Managers and Sales Representatives.
She now works as a consultant to various Companies to grow their Profits, by introducing Effective Sales Plans, Processes and Structures. Jo coaches and mentors business owners and sales managers, on how to achieve results for their business, focusing on 3 specific areas for growth.
Jo's approach is very practical, and she shares techniques and tips on what has been successful in her previous roles, and what has worked in developing her own business.
Her experience in both the corporate sector and as a business owner has given her the opportunity to experiment with many techniques, so she knows what works. She engages with her own material on a daily basis to build her own business and only recommends strategies that deliver results.
Specific to Sales Performance's delivery methods are empathy, action, and engagement.
Jo works across many industries. She is a mentor & sales trainer with LEO Meath, Wexford and South Dublin. She works with several Skillnet Ireland Offices across the country providing open training and bespoke solutions to clients, plus her involvement with Chambers, SFA & Plato.
Jo is a strong advocator of networking and referral marketing for business growth, and was delighted to be recognised and win the award for Business Networker in The South Dublin Chamber Awards 2018.
Her core expertise is:
Sales (Sales planning, Process, Pipeline Management & sales skills)

Customer Service (strategies on best practice and building customer loyalty)

Tele Sales (inside sales for inbound and outbound calls)

Networking (Perfecting Your Sales Pitch and how to network effectively)